Burnout To Freedom: CHART SMART
There is one thing that can strike fear into the heart of the most intrepid of physicians….
The ELECTRONIC HEALTH RECORD! 
Aaaarrghhhh! 
You have most probably lived this…
You are done seeing patients for the day. The last person has gone home, and you finally get a breather. 
You walk to your fridge to get a bottle of water, and as you sit down in your cubicle or office, you get a sinking feeling as you realize that you have 30 charts to tackle. 
Was it Mr. Jones or Mrs. Jones who had the heart failure? 
You look at the computer, the computer looks at you, almost mockingly. You feel the energy drain out of you as you click open one chart. 
You heave a heavy sigh, open your phone and start scrolling through Facebook. Before you know it 20 minutes is gone. 
You come back to reality, even more tired than when you sat down. You start, but a combination of EHR hate, low energy, and sheer overwhelm prevent you from doing even half of the charts before you finally give up and go home…
Is this what medical practice has finally become?
Imagine a world where,  by the time you were done with all the patients, all the charts were done. 
Imagine a world where you didn't have to do charts at home. 
Imagine a world where having a mountain of charts was the exception and not the rule. 
For six years as an outpatient physician, I only ever did charts at home three times and one of those was because it was a blizzard coming…
Electronic records are here to stay, but being angry and complaining about them, won't to make them go away. 
I will talk in detail about how to improve your experience using electronic health records. 
Don't let electronic health records take away the joy of practicing medicine
In this Masterclass we will discuss:
The Pros And Cons Of The EHR

A different way to see The EHR

Practical strategies to completing your charts

How to take less work home
Bonuses Included:
Physician Heal Yourself as a PDF

The EHR Bane or Boon: Taming The Beast PDF

What They Never Told You: 7 Essentials To Thriving As An Attending PDF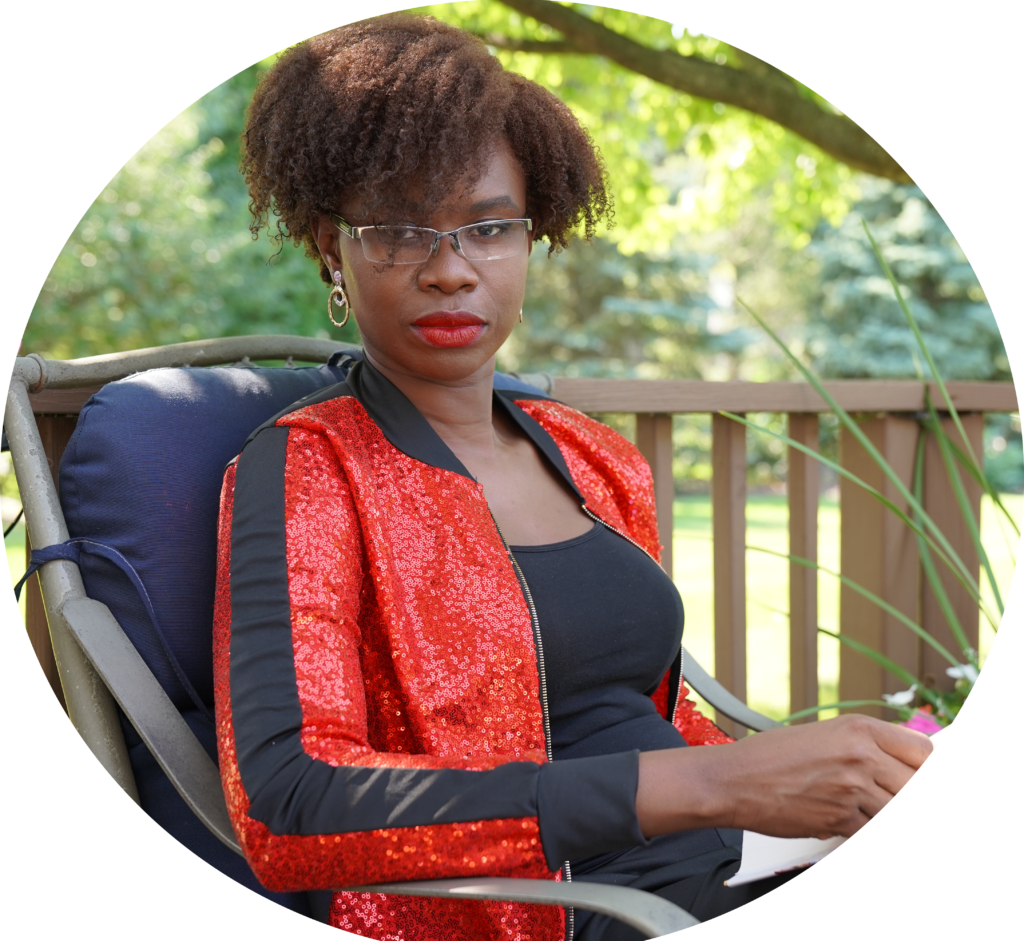 Meet Your Course Instructor:
Dr. Shola Ezeokoli is the multi-talented founder and CEO of Balance with Dr. Shola LLC and the Physician Heal Yourself brand. Known for her vibrant personality and innovative approach to physician coaching, Dr. Shola is passionate about helping early to mid-career physicians create lives of more wealth, autonomy, freedom, and fun through her work as a professional coach, speaker, and author.
As a triple licensed Internal Medicine Doctor with nearly twenty years of clinical experience, Dr. Shola understands the unique challenges of the medical profession. After witnessing her high-achieving colleagues suffer under the intense pressure that comes with a career in medicine, Dr. Shola decided she wanted to do more to support her fellow doctors ease the burdens of high stress and beat burnout. This desire led her to explore her interests and talents outside of medicine and use them to help her colleagues.
To advance her mission of helping the physician community, Dr. Shola began her career as a professional coach. She is ICF-trained and offers a variety of programs designed specifically to help her physician clients achieve their dreams. A firm believer that physicians can achieve a level of balance and harmony by exploring their diverse range of talents outside of medicine, Dr. Shola helps clients focus on a variety of topics including personal growth, productivity, entrepreneurship, marketing, and many more. She encourages and guides her clients through the process of identifying and capitalizing on their unique talents, so they can lead happy, productive lives, free of stress and burnout.
You will receive an email with details on how access the Masterclass.
There are no refunds on Masterclasses. If you follow the steps, you will get the results. 
No! This is from the comfort of your own home!